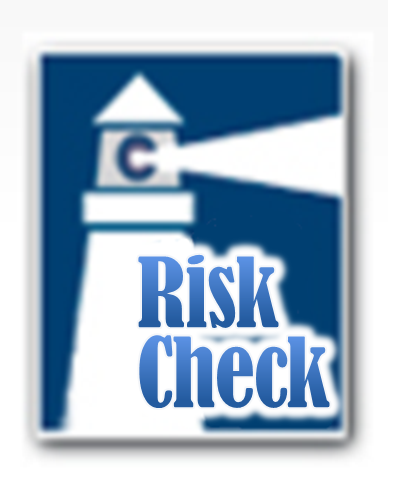 RiskCheck is a unique, powerful tool to help boards, executives and managers to assess their Risk Management position. It gives a clear snapshot of many aspects of your risk management program/activities. It will point out areas you are strong, and areas for further development, and suggest actions to consider to improve your risk management posture.
Affordable and fast—signup, complete the online assessment, and get your report within three business days.

Is RiskCheck Right for Me?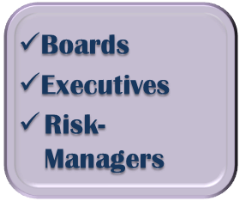 RiskCheck is available for wide range of organizations, business units, and not-for-profit entities in the private and public sectors across a wide range of industries. Targeted initially at medium-sized organizations, RiskCheck is recommended for Board Members, Executives, Risk Managers and Leaders, who want to get a snapshot of their current risk state (program/activities) in their organizations/units.

When Is the Best Time to Apply?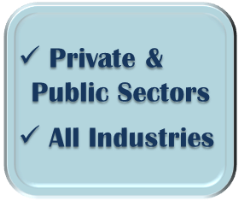 A RiskCheck can be done at any time. Whether you are just starting in RIsk Management or have taken a number of steps, RiskCheck will give you a snapshot report of your risk management posture. It will point out areas you are strong, and areas for further development, and provide some comparison to your industry. We recommend taking it periodically (annaully/semi annually) to track your organization progress.

How does RiskCheck Work?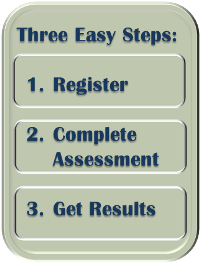 RiskCheck is easy and fast. The RiskCheck Result (a report) is delivered within three business days. The process is completed in three easy steps:
Register -

contact us

or fill in the

online form (online registration is coming - will be available within 30 days).

Complete the Assessment - based on your initial questions, industry and size, the questions will vary somewhat. Complete the tailored online RiskCheck. Follow the instructions and provide the requested data. The process, once you have all the data, will typically take between 30 and 60 minutes.

Get Results - a complete report will be sent to you electronically (in PDF Format) in three business days.






Let's Get Started...
RiskCheck is currently available to a selected number of clients through direct contact with our office. If you are interested in RiskCheck please call us at 416 644 1680 or send us a note ( RiskCheck@RiskOnBoard.com ) through our contact us page.
RiskCheck registration will be available online in the near future.